Chris Roams
---
Travel, Adventures, and Photography
Acadia Climbing
May 29, 2017
Acadia National Park is one of the premier climbing destinations in the Eastern US. While some of the crags are scattered around the interior of the island, Otter Cliffs faces the ocean and the rock ledges at the base often get submerged at high tide, especially when you go climbing during a spring tide. One of the most spectacular (and easy) climbs is a chimney route between a seastack and the main cliff it separated from.
Standard practice is to rig top ropes, get lowered down either to a rock ledge or just above the tops of the waves, and then climb back up. Climbers should be proficient at ascending ropes, just in case they drop into something they can't climb back out of. The park service bans using trees as top rope anchors in order to protect them and while some of the routes have metal "staples" placed in the rock, most do not. This means trad gear is required to build anchors.
The AMC Boston Chapter Rock Program teaches new outdoor climbers the techniques to proficiently follow a lead climber (see my post about New Seconds weekend in the Gunks for more about that) and this trip is another opportunity for them to put some of those skills to use.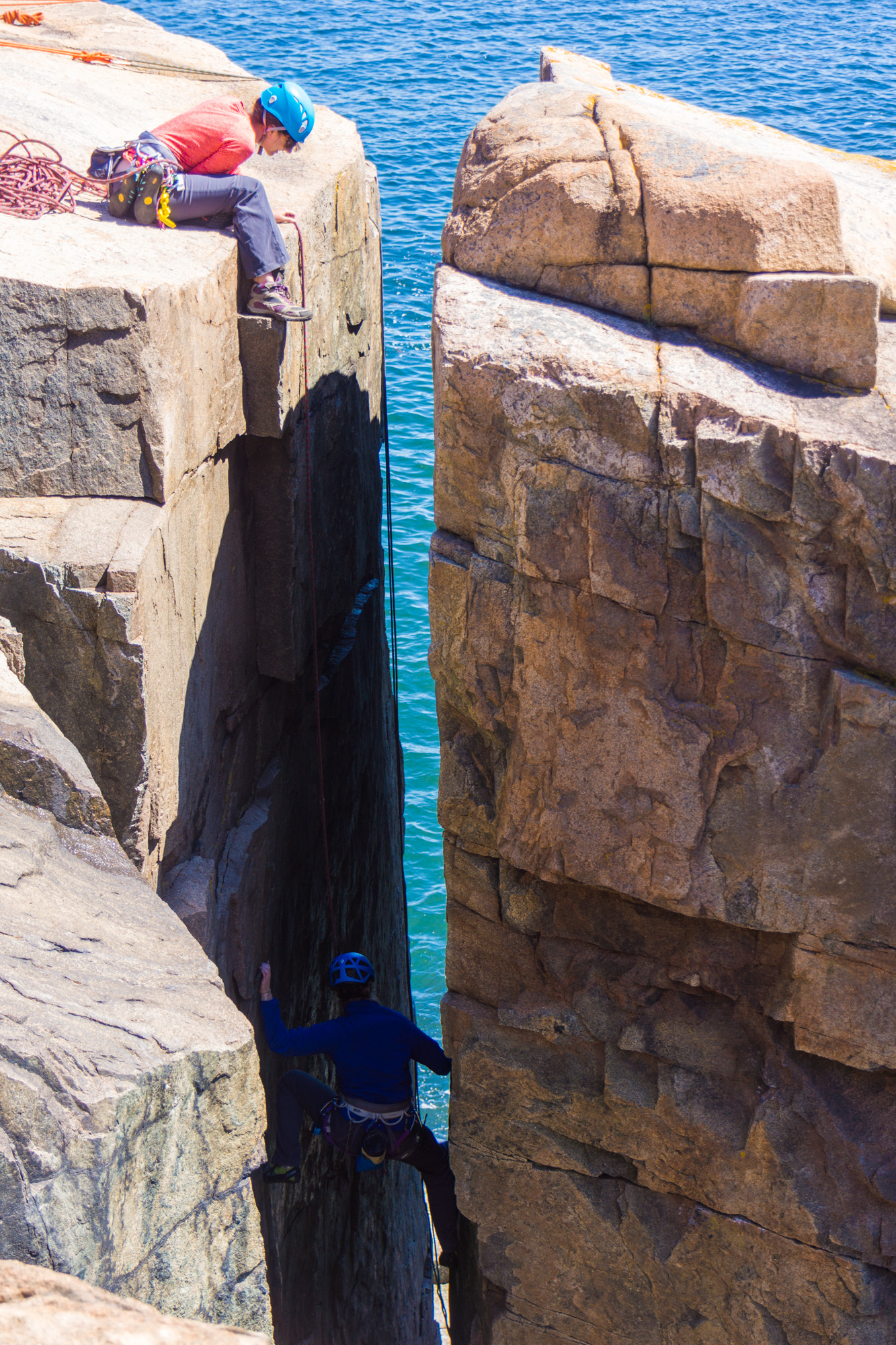 Liz belaying Laken on The Great Chimney, 5.5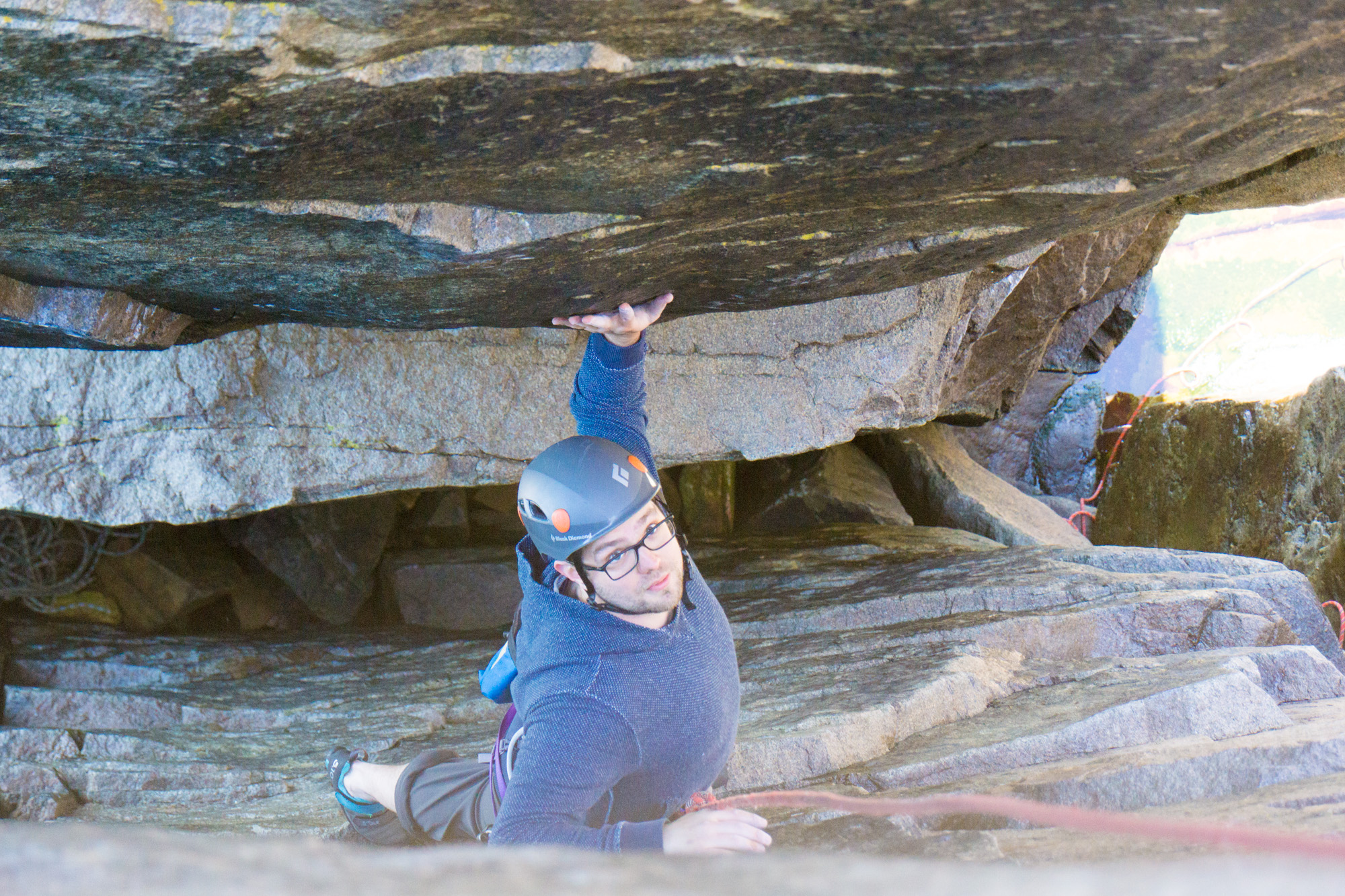 Paul climbing The Great Chimney - 5.5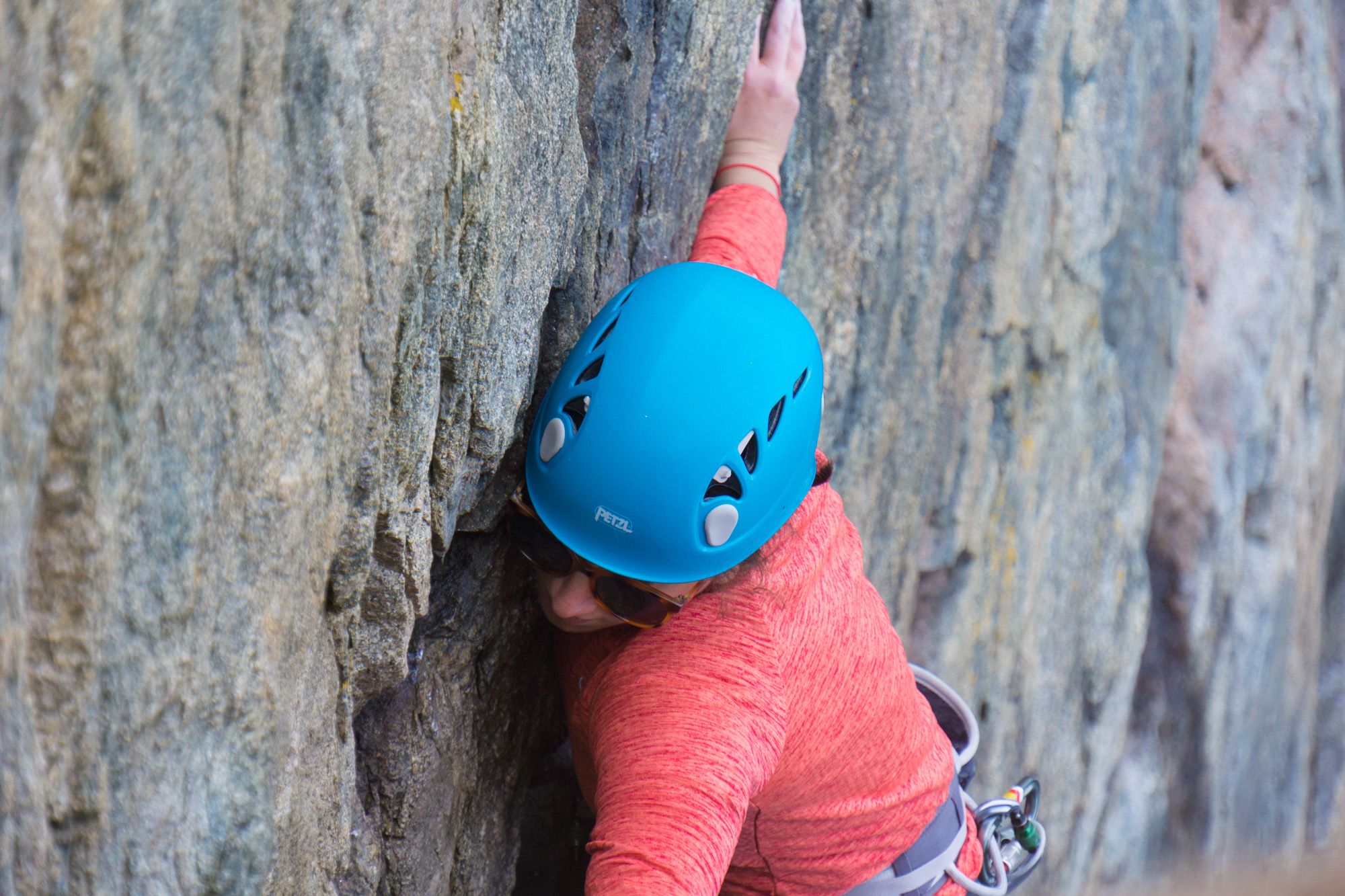 Liz making a stretch on Easy Corner - 5.6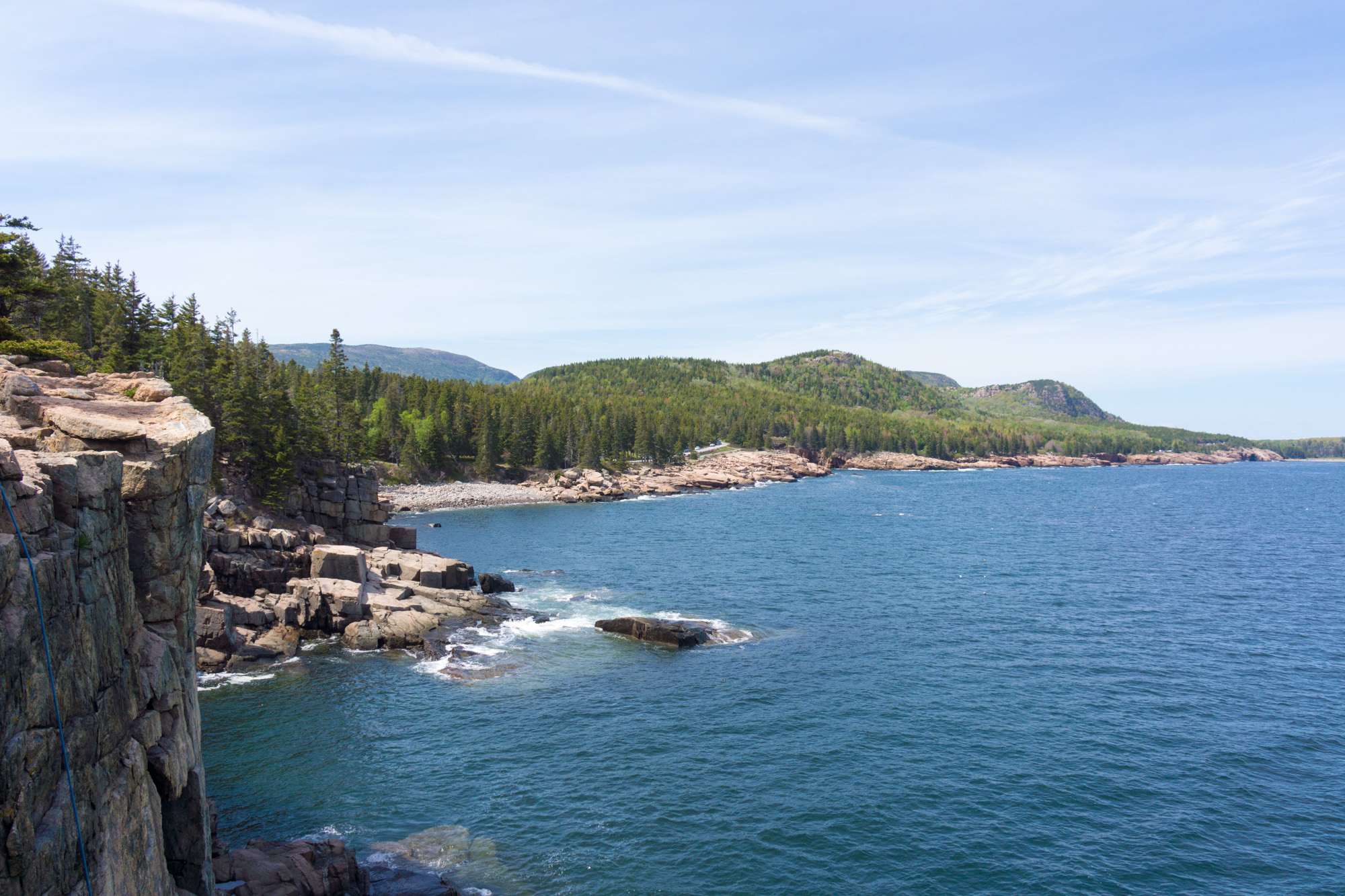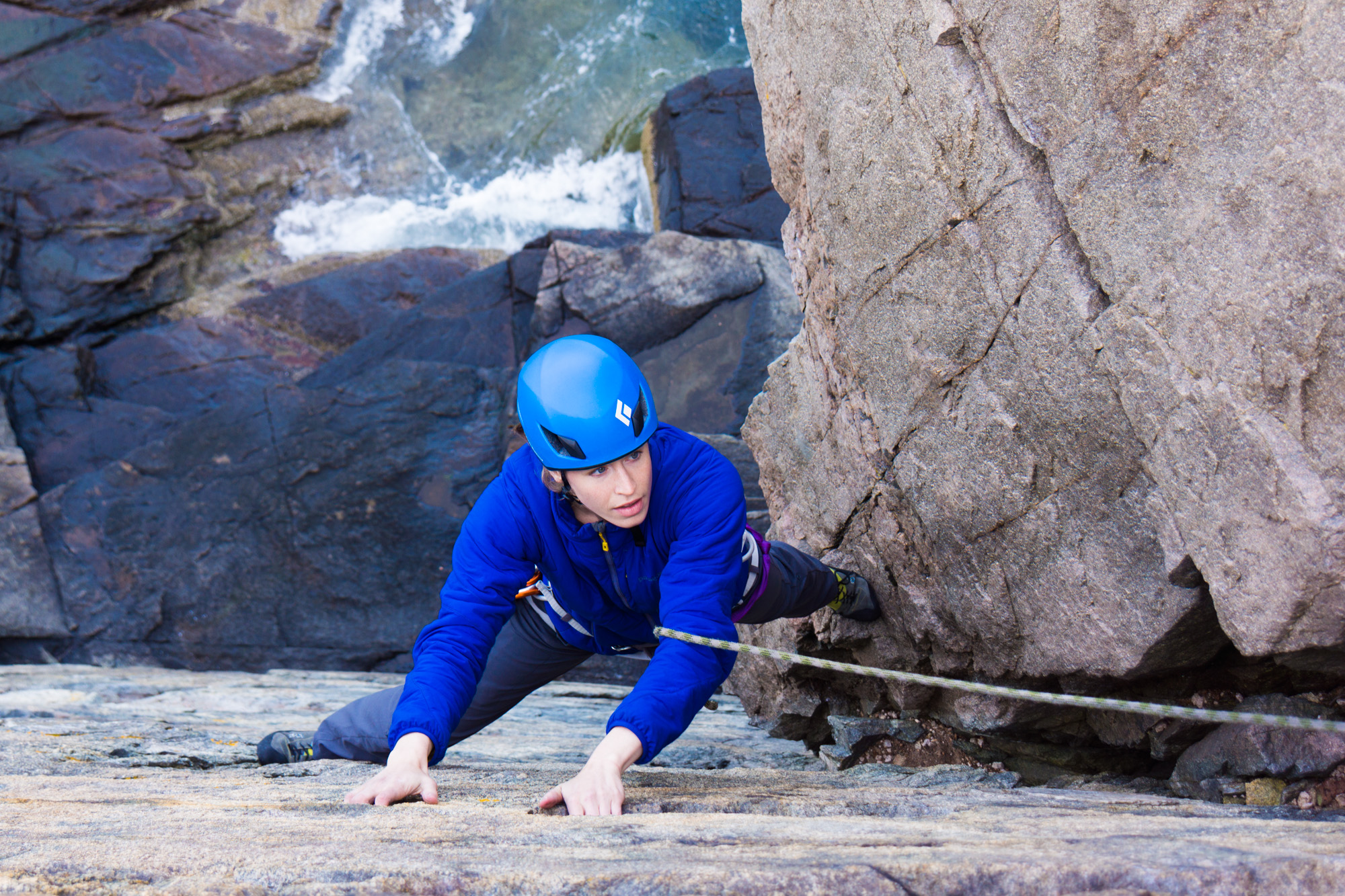 Laken getting froggy on Easy Corner - 5.6