Chris Roams
---
Travel, Adventures, and Photography
Moab and Ancient Art
October 28, 2017
Laura set us out on a mission to climb Ancient Art in the Fisher Towers near Moab. Our first stop was Colorado National Monument, just outside Grand Junction, CO. I had no idea there was a National Monument here but there were signs on the Interstate and we have an annual pass so we turned in to check it out. The cityscape in the background ruins the aesthetic but at least we found another tower to climb another day.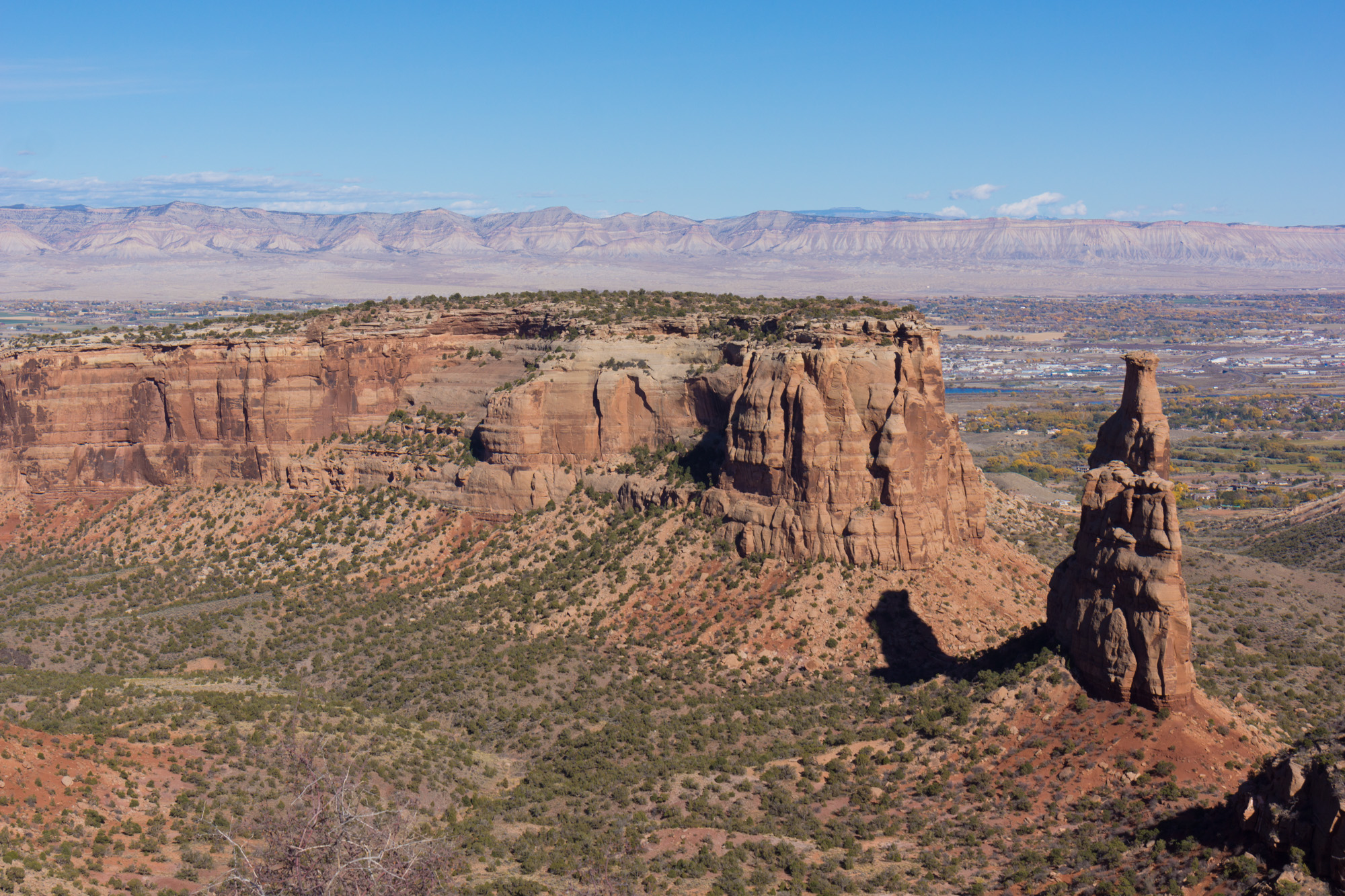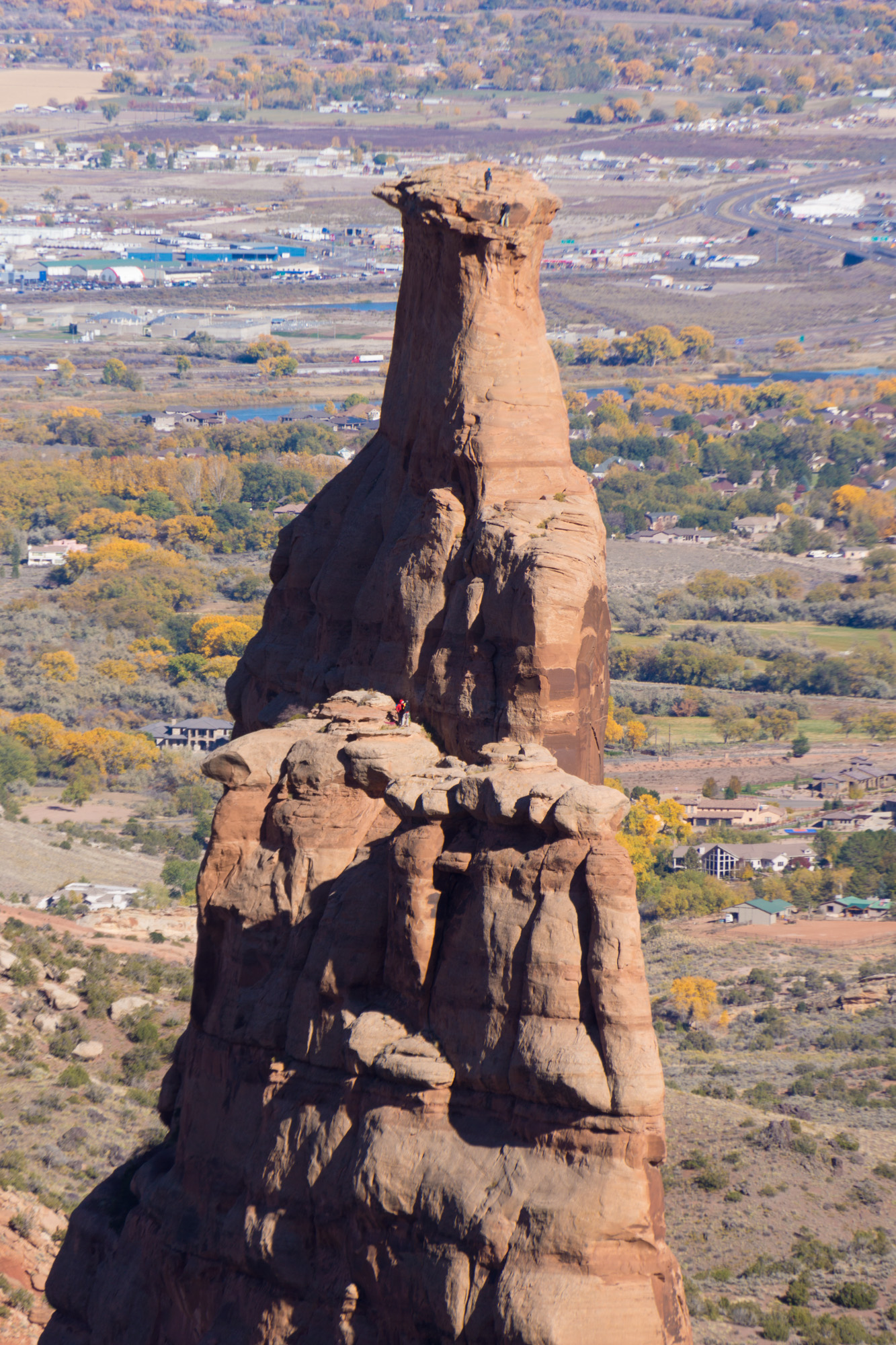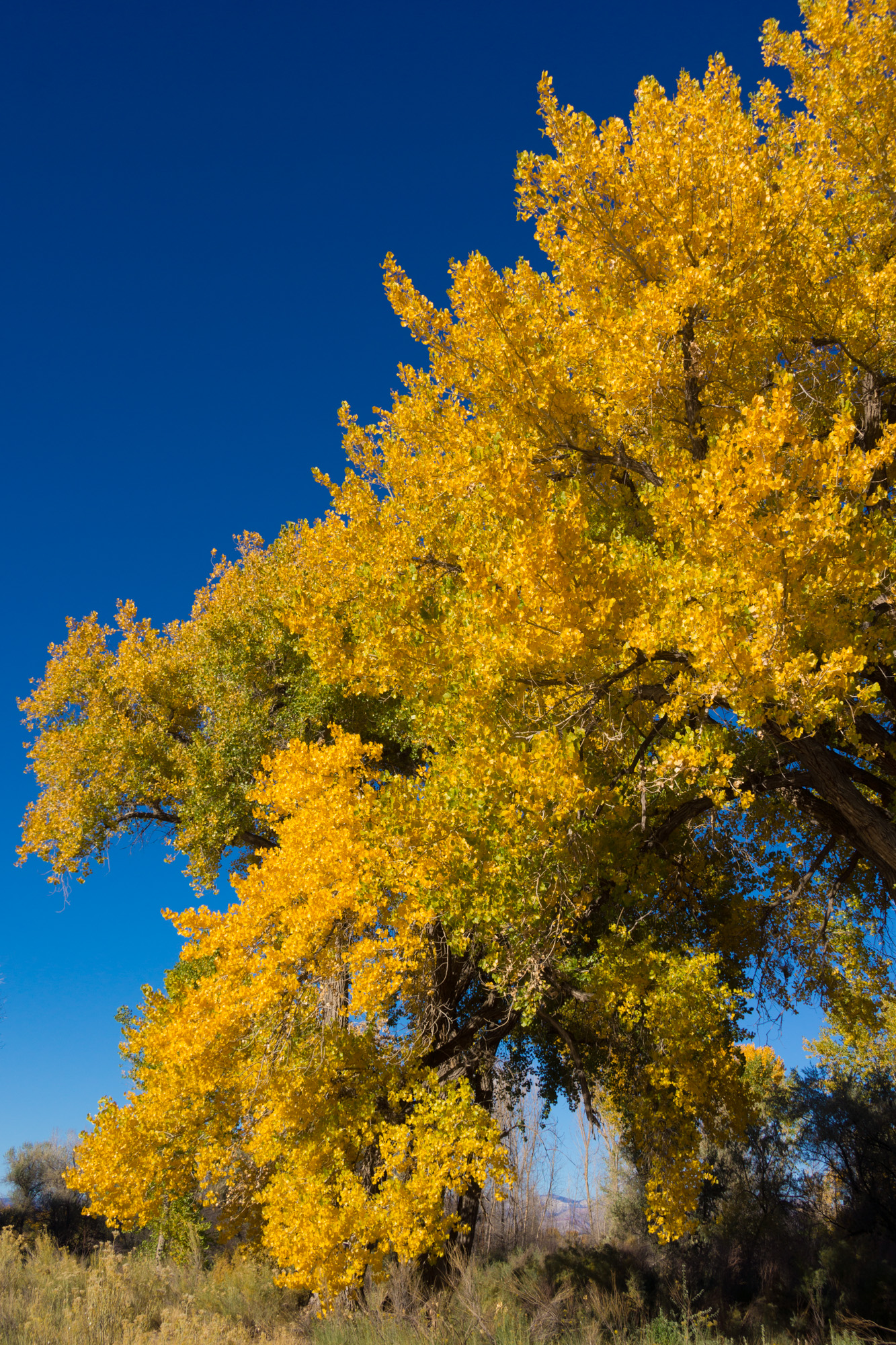 Making our way to Moab, we woke up early the next morning to catch a sunrise at the far end of Grandview Point in Canyonlands National Park. This place never disappoints, except for the bright lights of the oil drilling operations surrounding the park.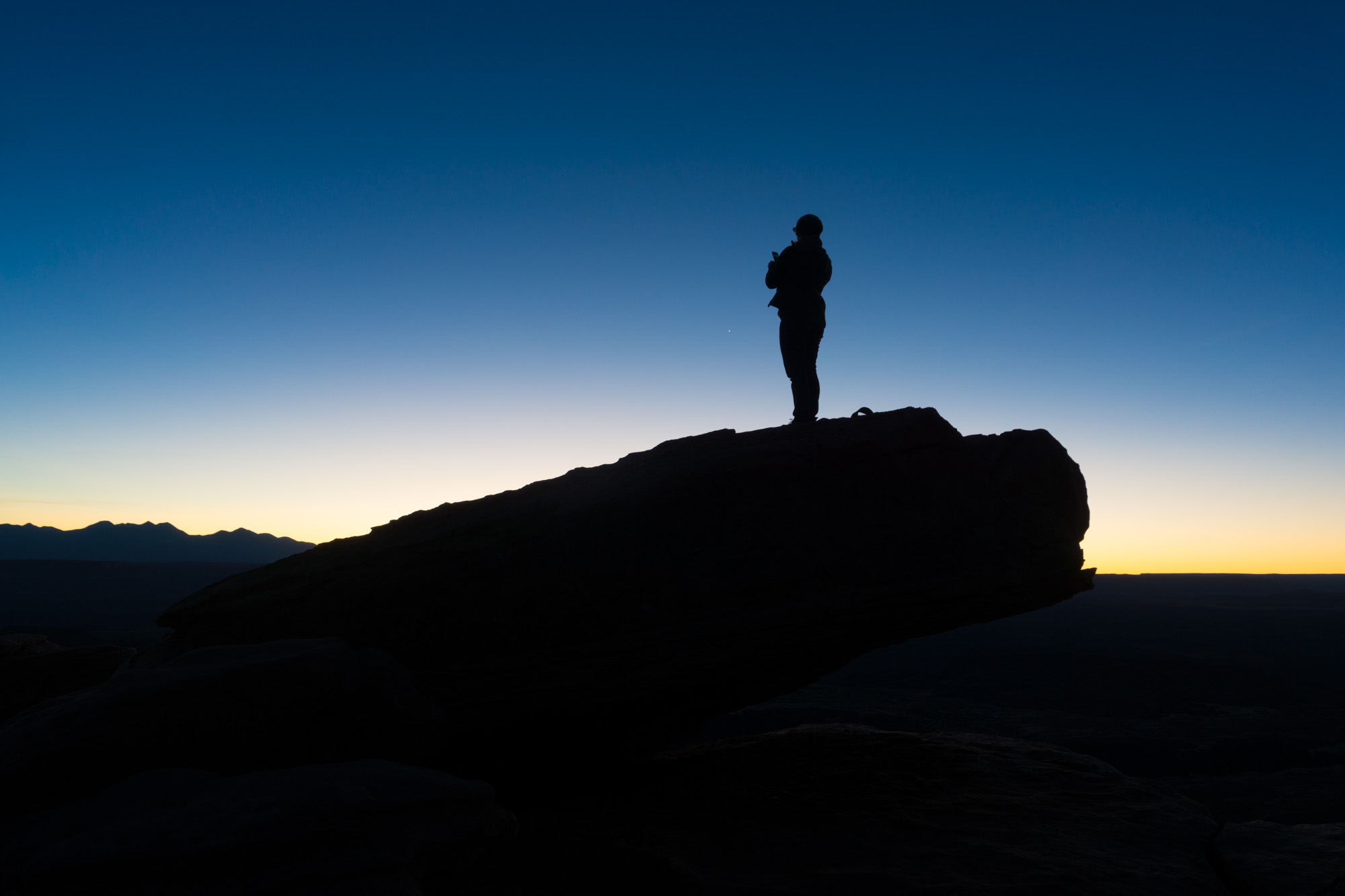 Later in the day we made our way down to the new Bears Ears National Monument and The Needles section of Canyonlands National Park. This area is much further from Moab that the Island in the Sky section of Canyonlands and feels much more remote as well.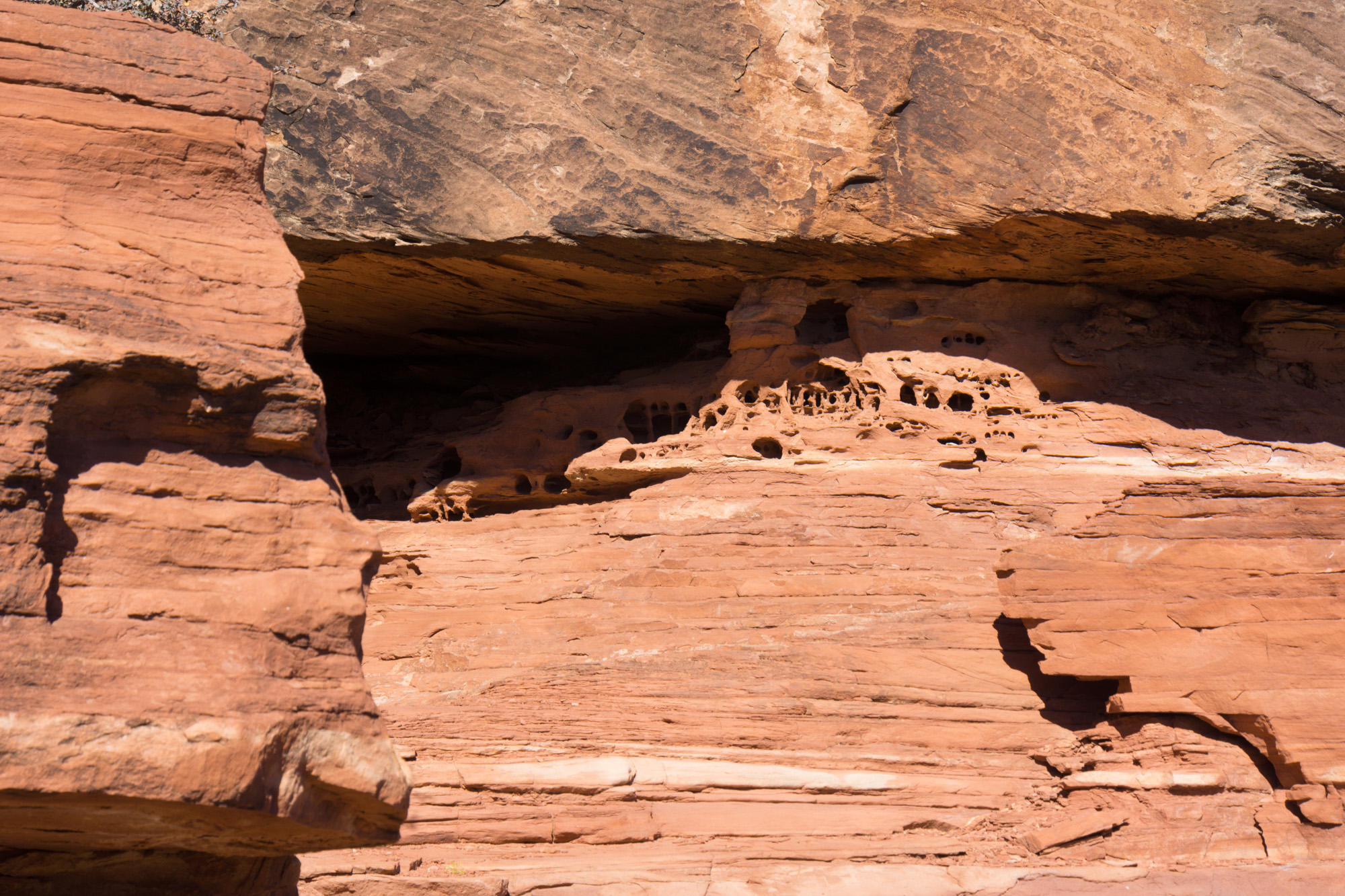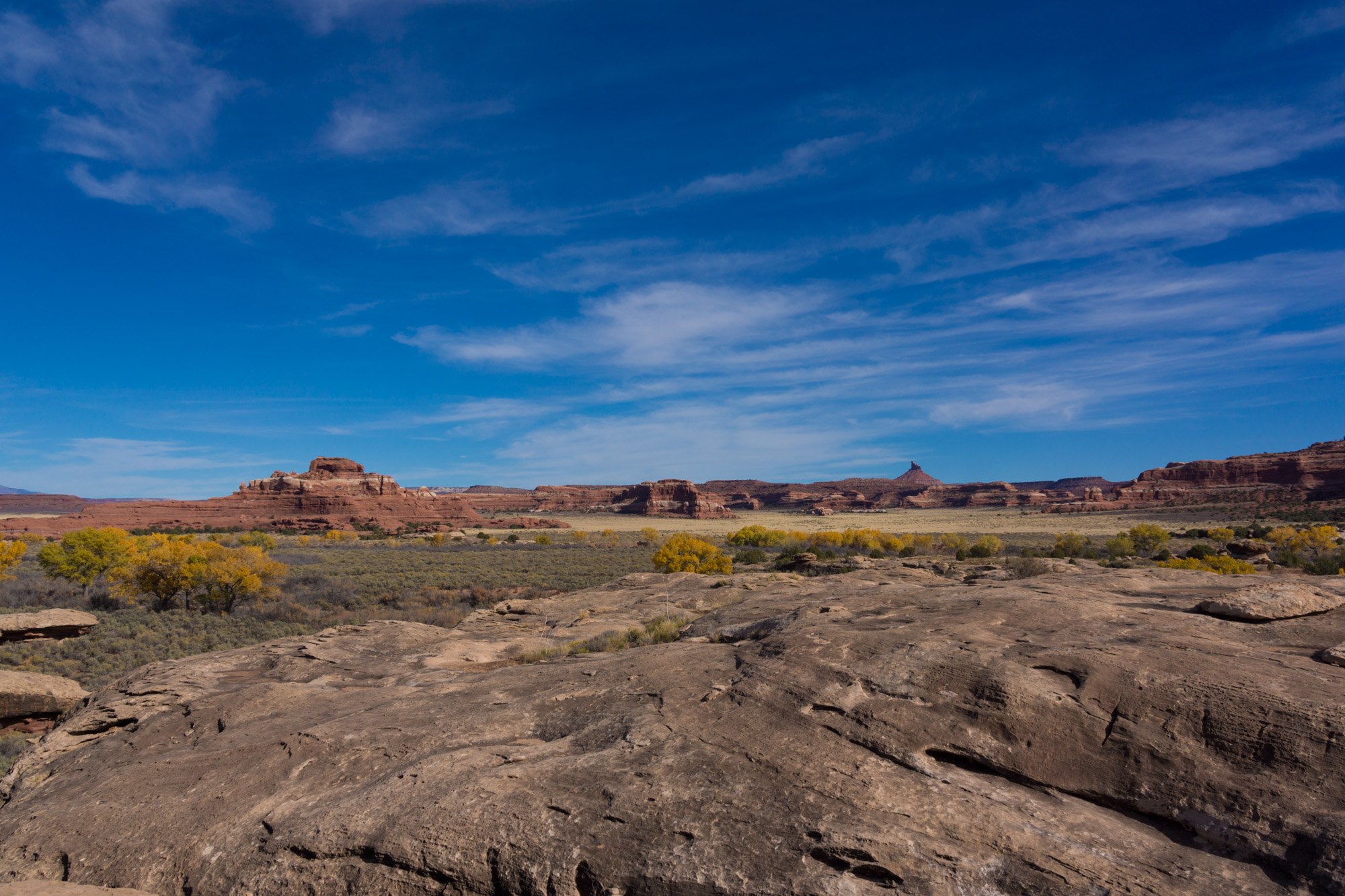 We spent another day hiking around in Arches National Park, getting ourselves lost (in a good way) climbing over and under boulders in the Fiery Furnace.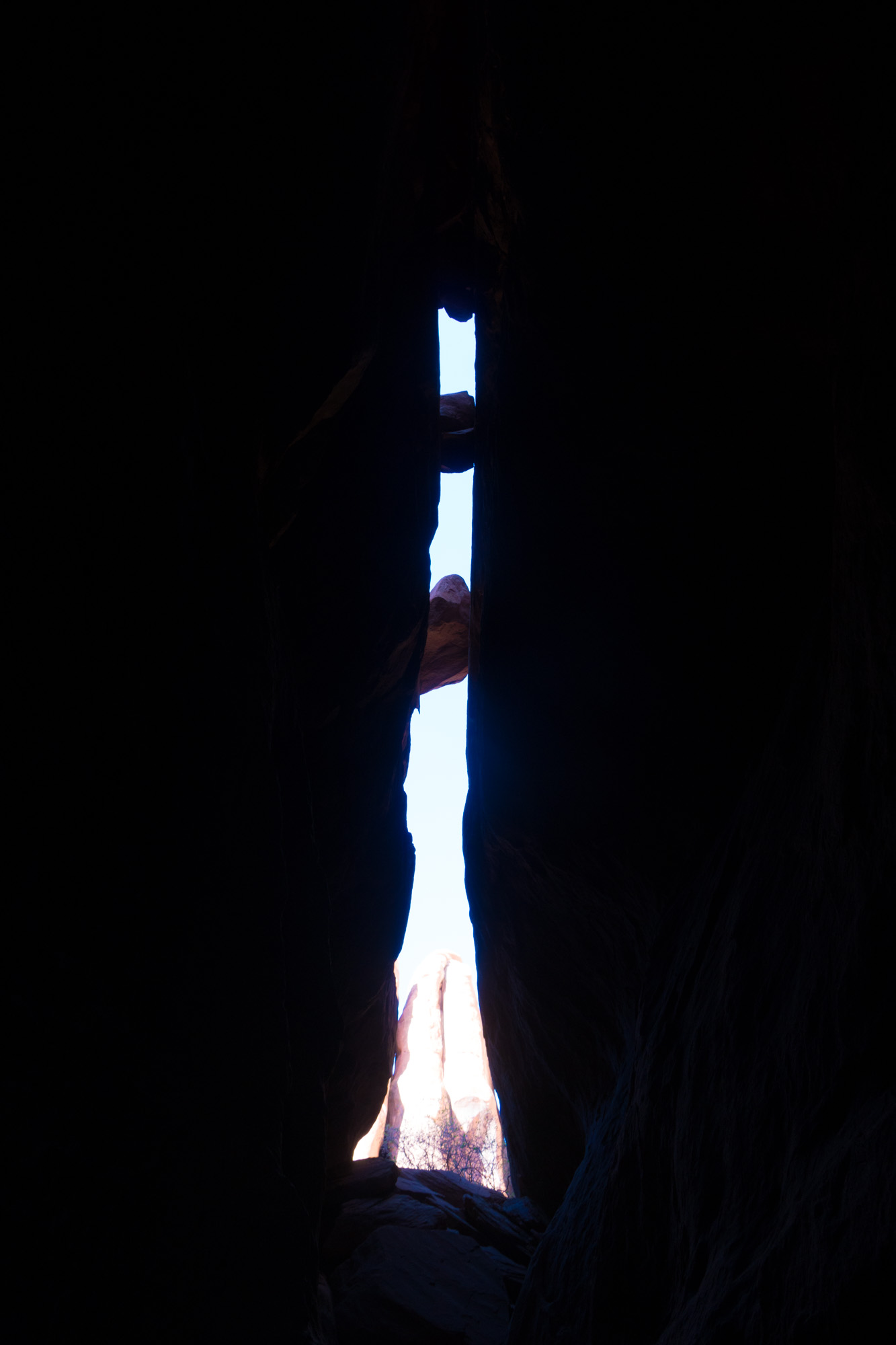 Finally we made out way out to Fisher Towers before sunrise for the main event: climbing the
Stolen Chimney
route up the corkscrew spire of Ancient Art. This is one of the classic desert routes with a big payoff at the end, even though much of the actual climbing is a mediocre slog up what seems like frozen mud. There was nobody else around that early in the morning so we had time to deploy the drone from the belay ledge and get some aerial photos and
video
of the summit.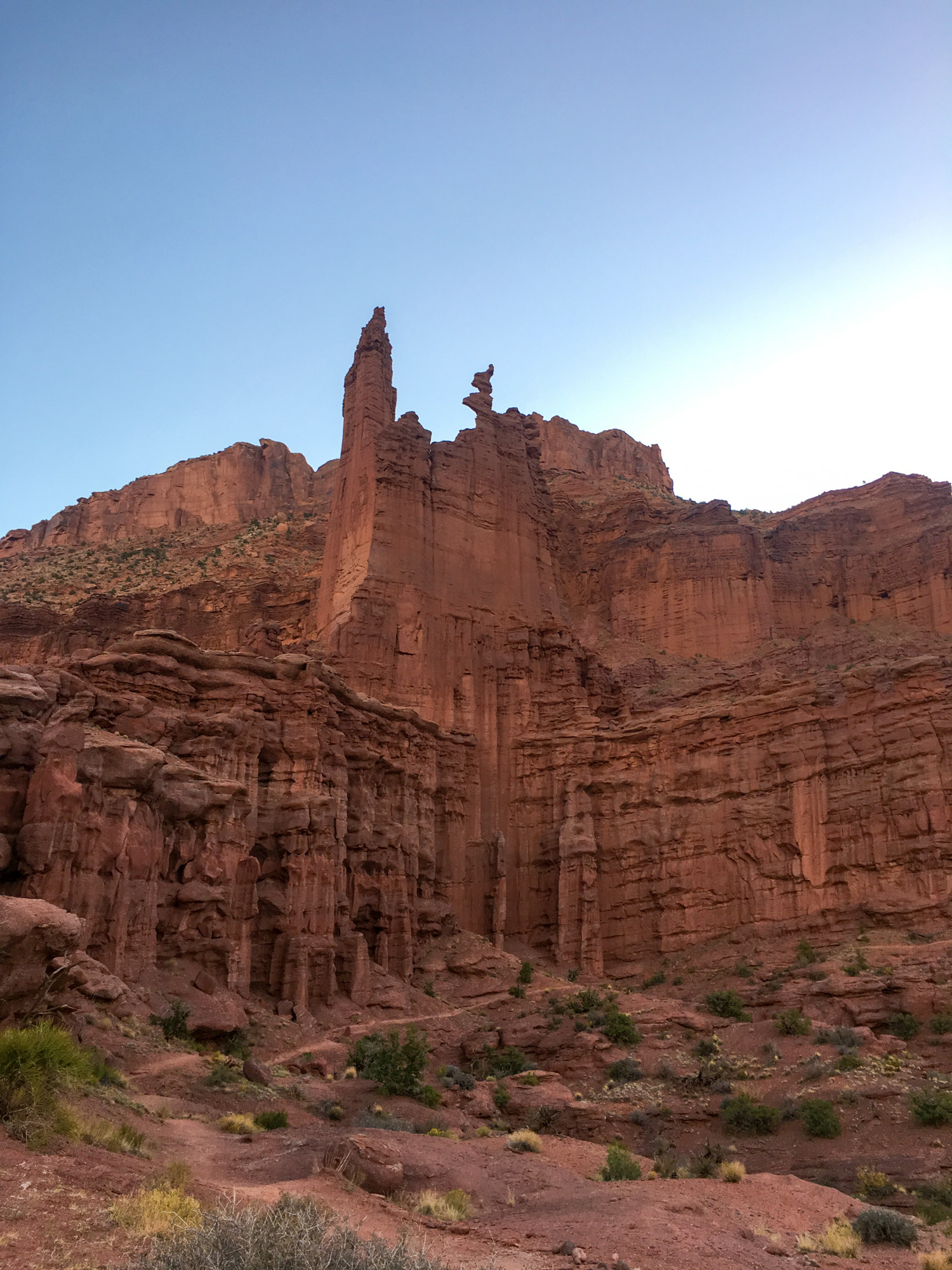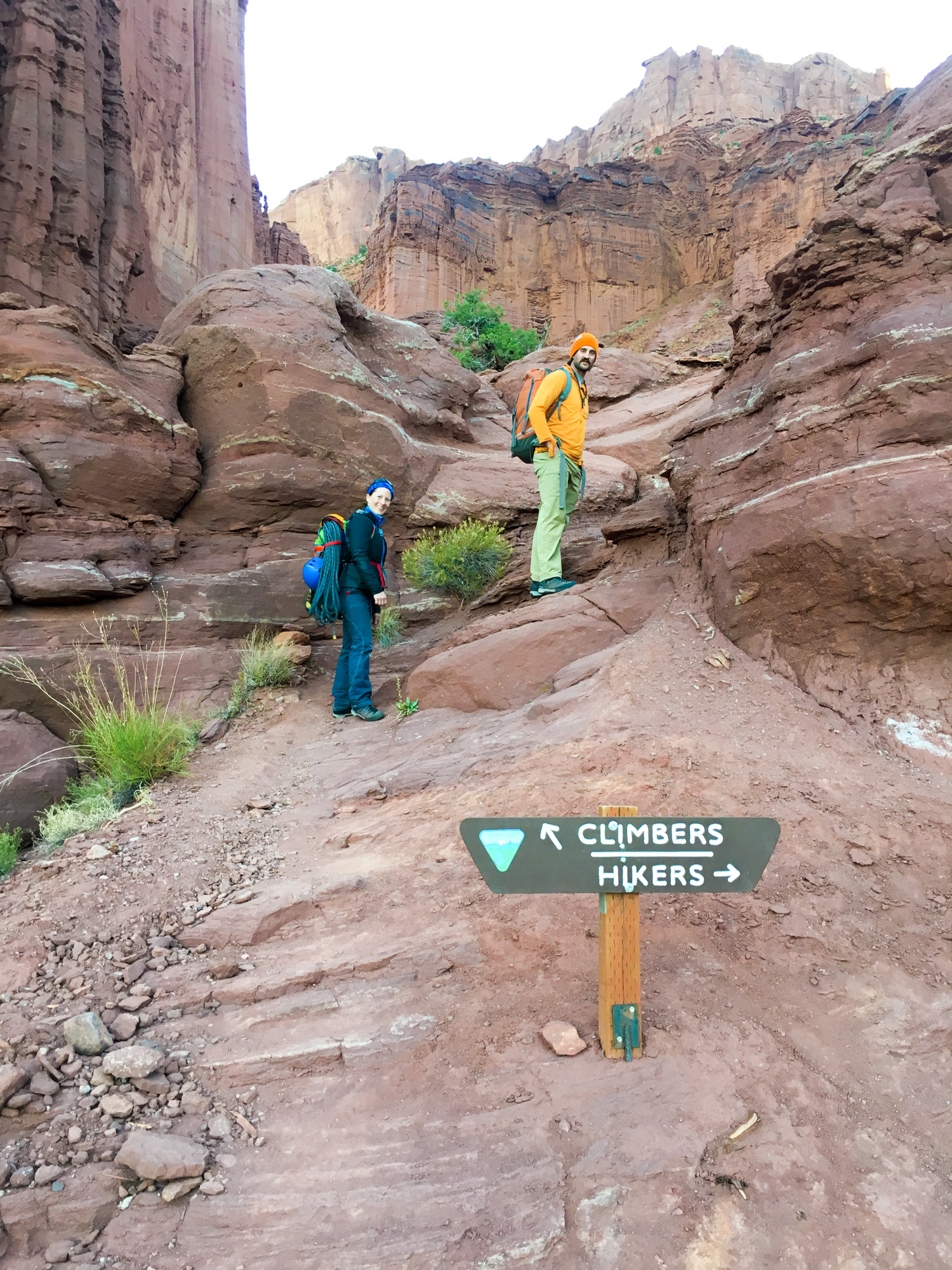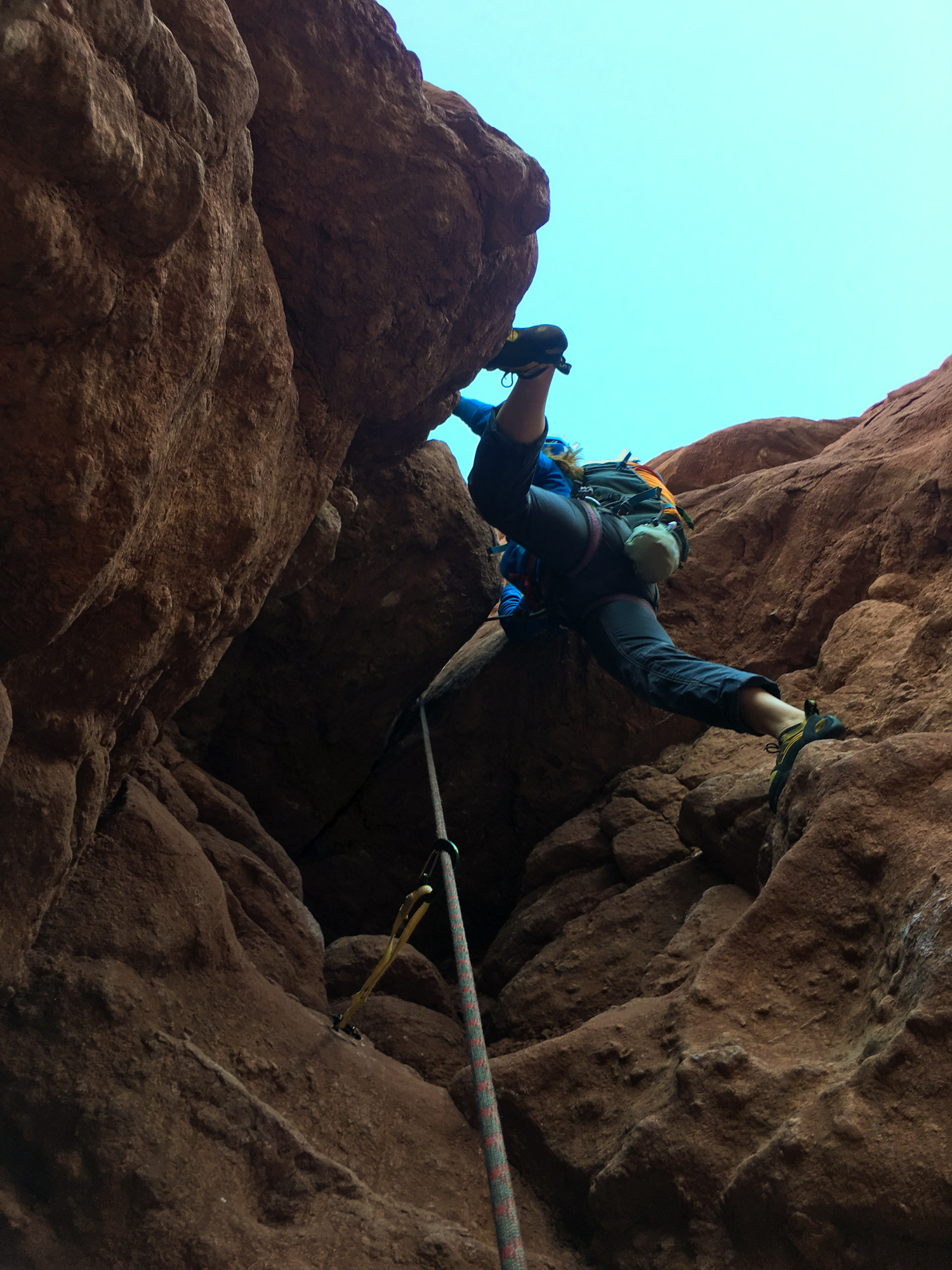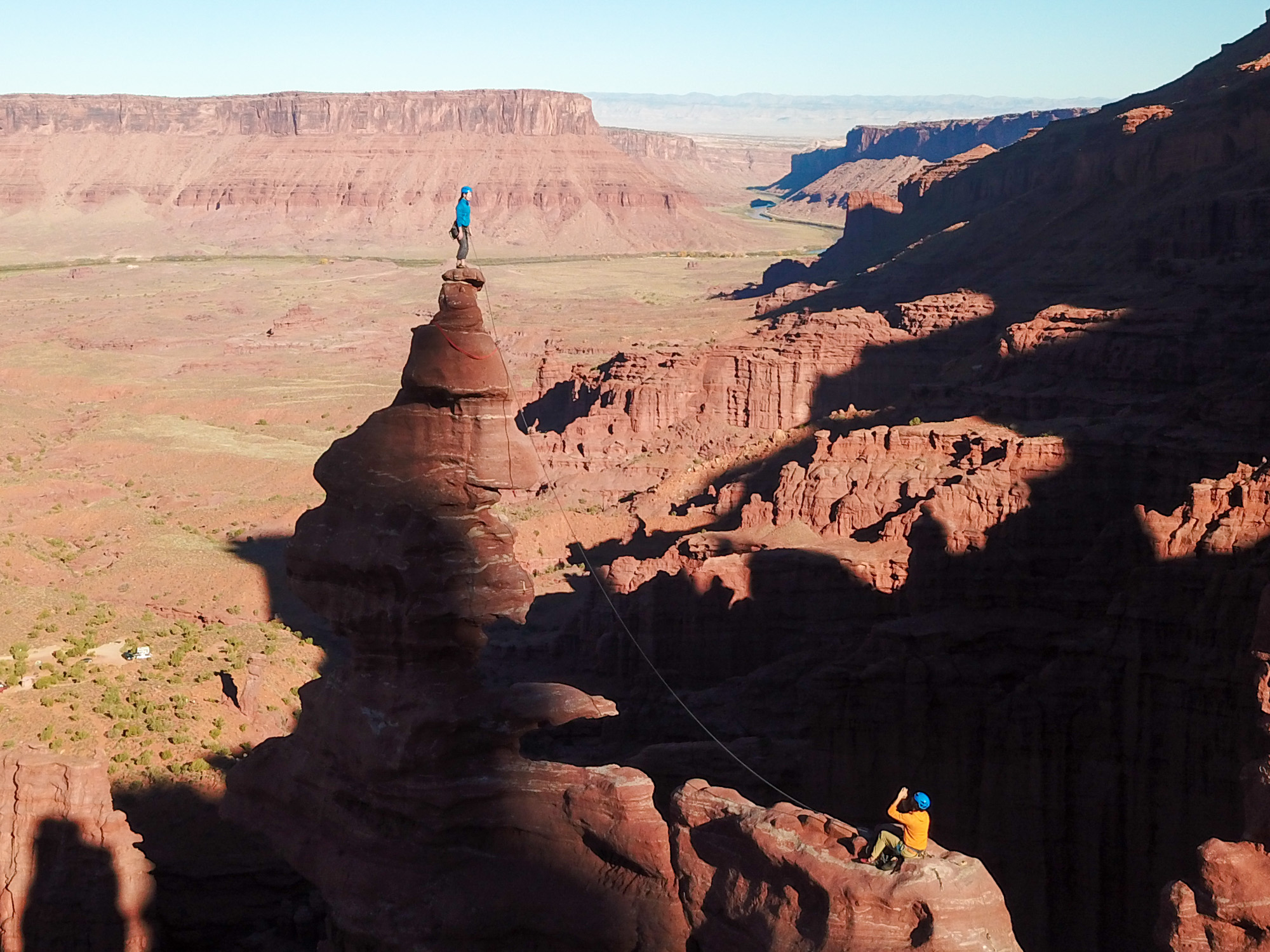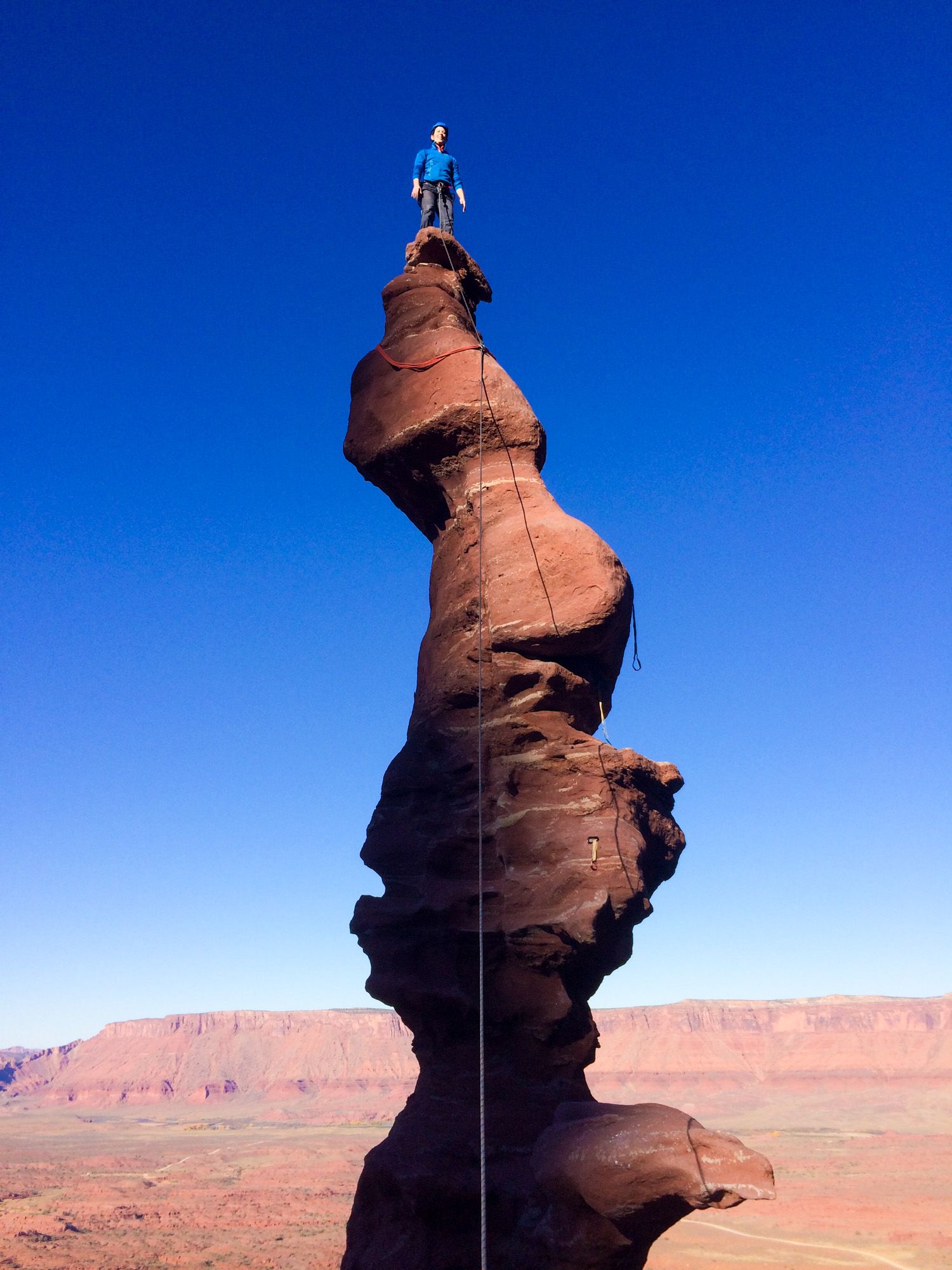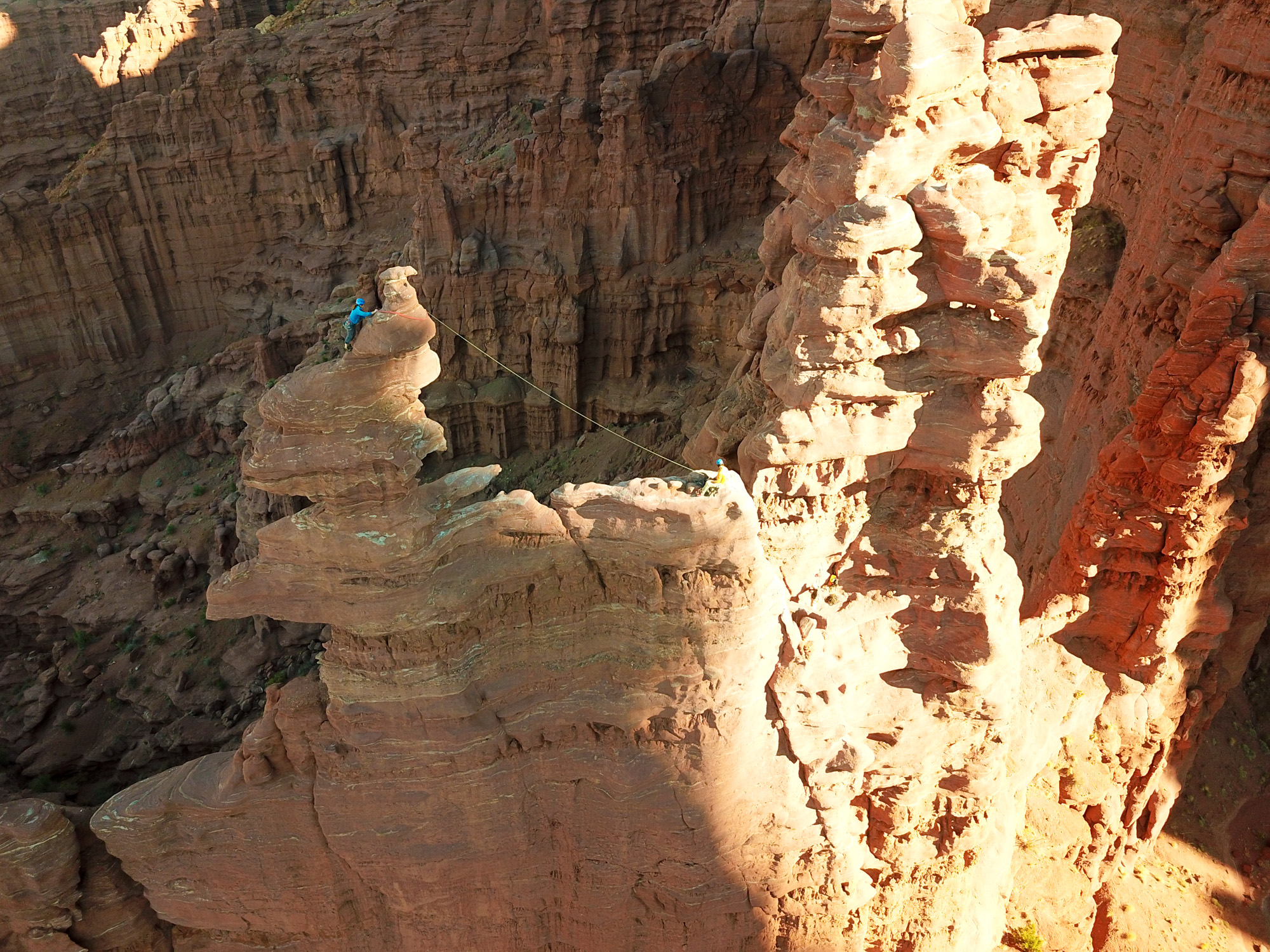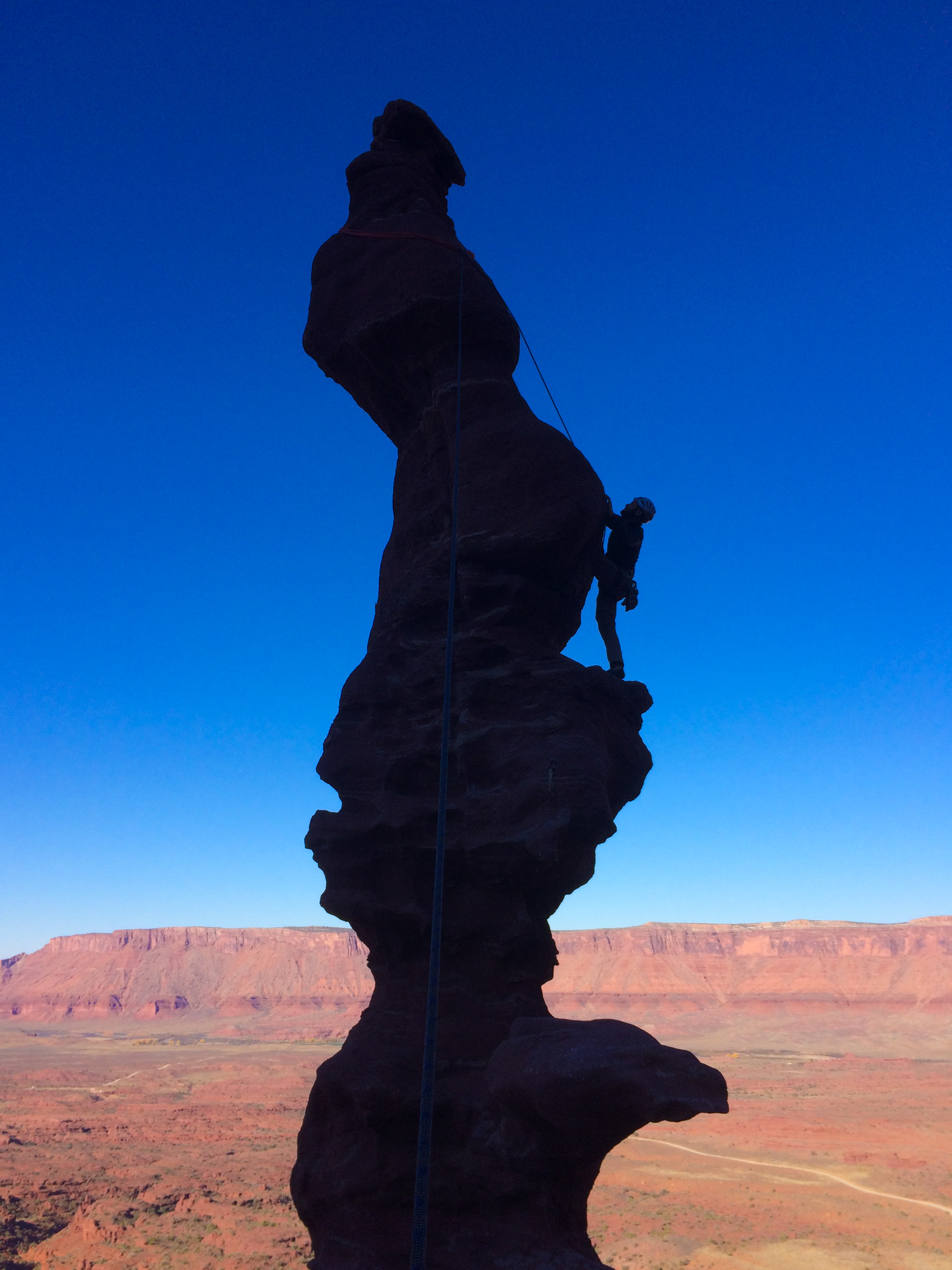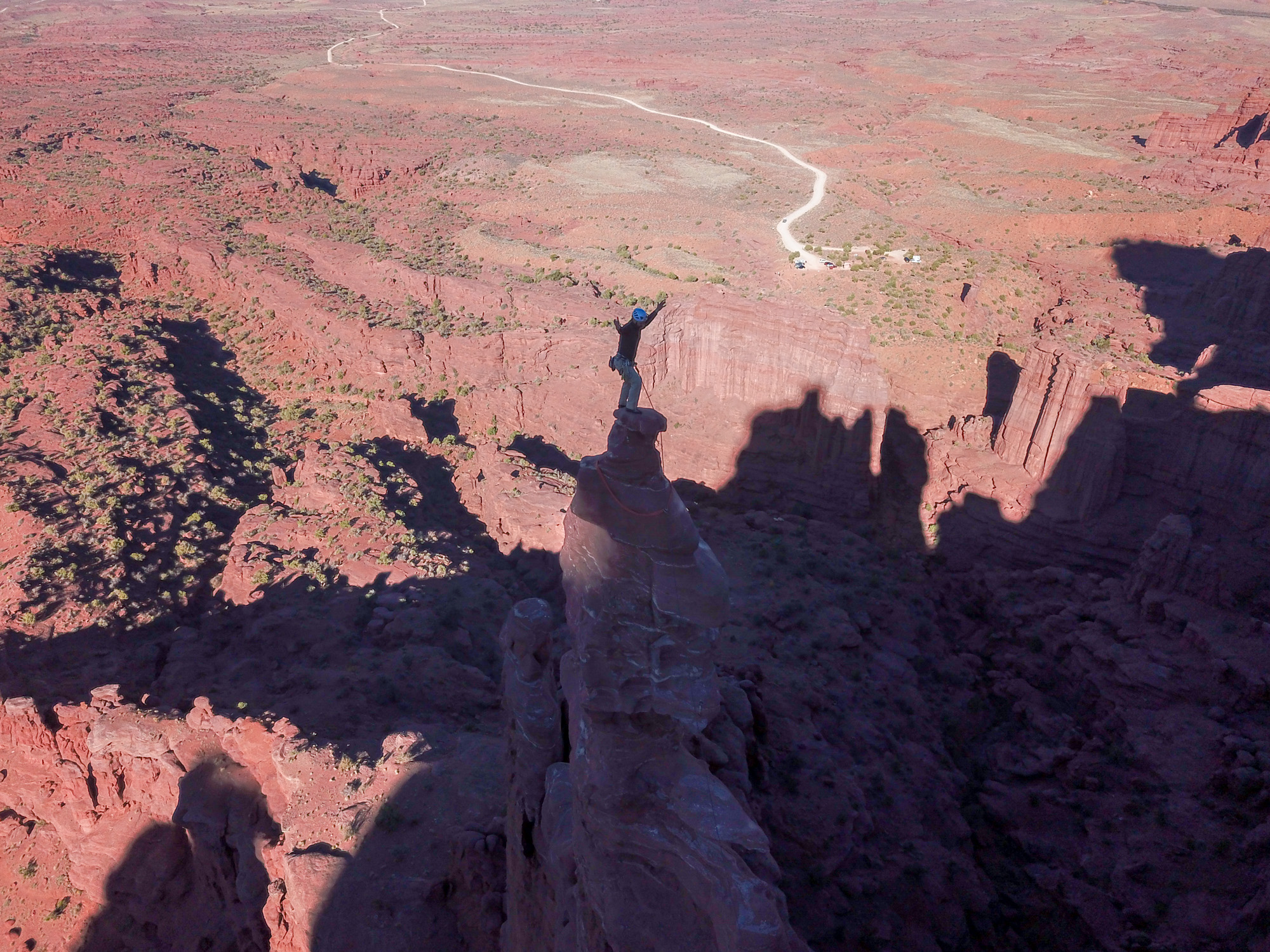 We capped off the day with a visit to Deadhorse Point State Park to catch the sunset back up on the mesa west of Moab.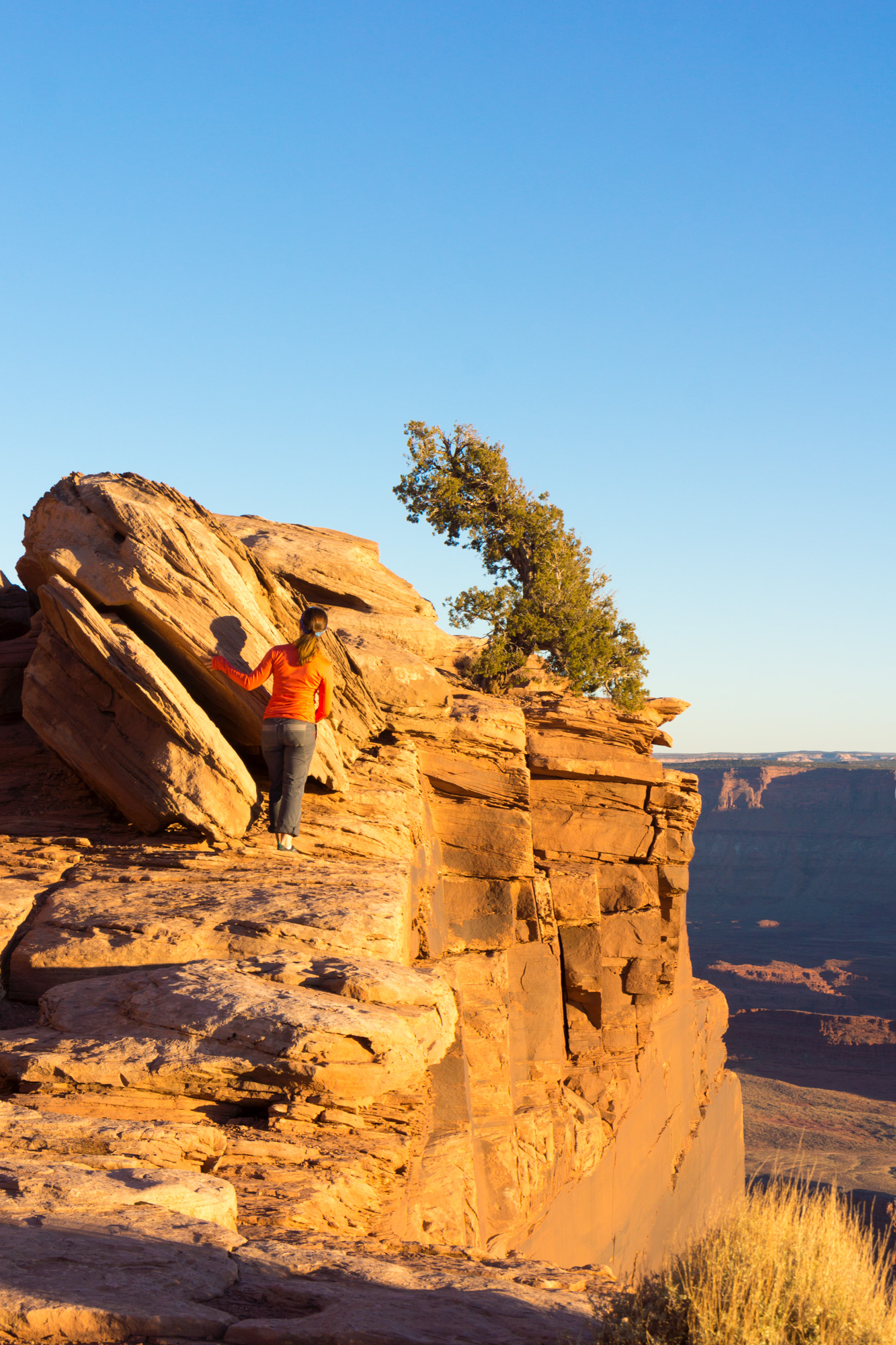 The trip came to an end with a final run back up to the far north end of Arches National Park to hike out to Double O Arch.